IMPORTANT NOTICES
Toast
From Monday 4th September 2017 Toast will cost 30p per day - £1.50 per week
Free Microsoft Office for all Pupils (see Parent's Tab)
Welcome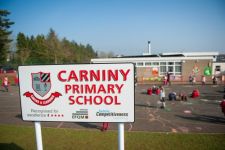 You are very welcome to Carniny Primary School.
We are situated on a picturesque site on the outskirts of Ballymena and have 291 pupils on roll aged 4-11. We are immensely proud of our reputation for high academic standards, pastoral care, extra curricular provision and our warm and friendly atmosphere.
We have high expectations of our children, parents and staff and benefit from the positive relationships with our parents. The work of the school has been testified by the many awards received. Please come and see Carniny first hand and experience its happy atmosphere - you are assured of a warm welcome.
A Day in the Life of Carniny
Latest Gallery
Upcoming Events...
Thursday, 21st September 2017
Walk to School Week
Playsport (P1-P3 (2-3pm) P4-P7 (3-4pm))
P4/5 Hockey (MA) (3-4pm)
Friday, 22nd September 2017
Walk to School Week
Monday, 25th September 2017
Toast/school meals (Toast £1.50 per week. School meal £2.60 per day)
Tuesday, 26th September 2017
P6 Swimming (11.30-12.00)
Good News Club (3-4pm)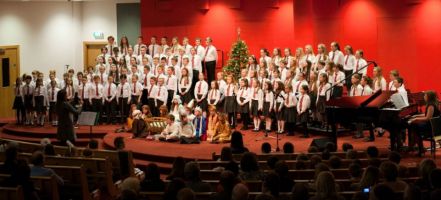 What Makes Carniny so great?
"Carniny is great because it gives everyone an opportunity to do what they do best."